Getting Started
Extends the WordPress Predictive Search to any WooCommerce store. Adds fast and super accurate Product, SKU, Variation SKU, Product Category, Tags and Custom Keyword Predictive Search capabilities.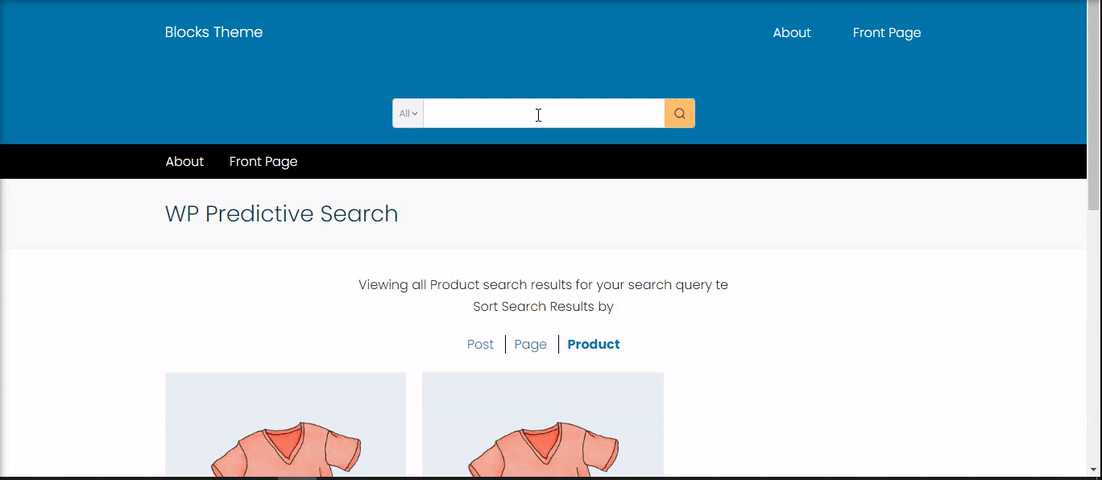 This is a Addon for Predictive Search for WordPress plugin (read the documentation for the main plugin HERE). The addon is available directly from your a3 dashboard.
In order the addon to work you will need to have install: WooCommerce plug-in and Predictive Search for WordPress.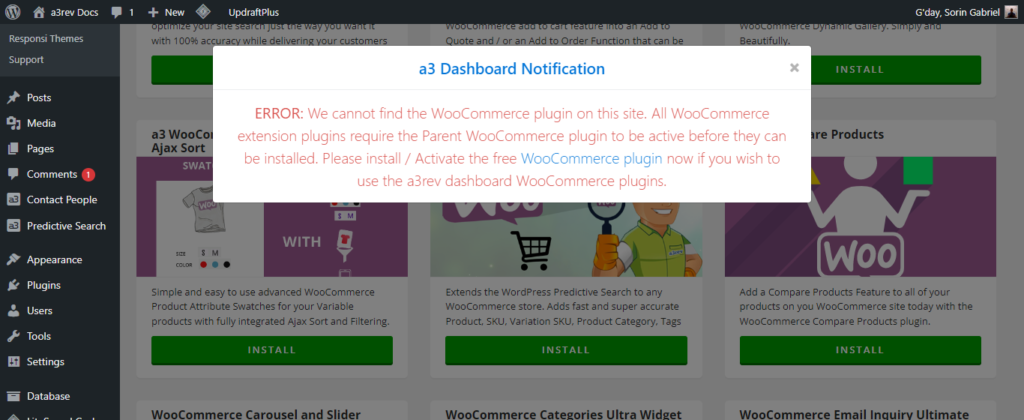 Once you have the Predictive Search – WooCommerce Addon installed and activated it adds the menu into Predictive Search > WooCommerce Addon. When clicking on WooCommerce Addon menu you will see open the settings tab.

The first thing to do is to Synchronize the data base to populate your Search engine database.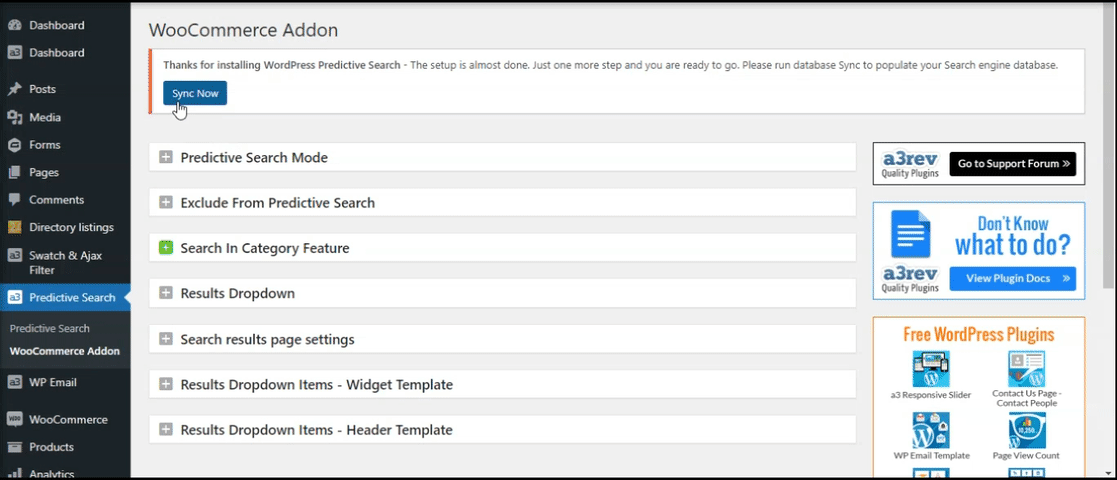 Now let's see the Predictive Search WooCommerce Addon settings and options. The addon have it's own settings panel in the backend of the WordPress as some option on Predictive Search block.
WooCommerce Addon Settings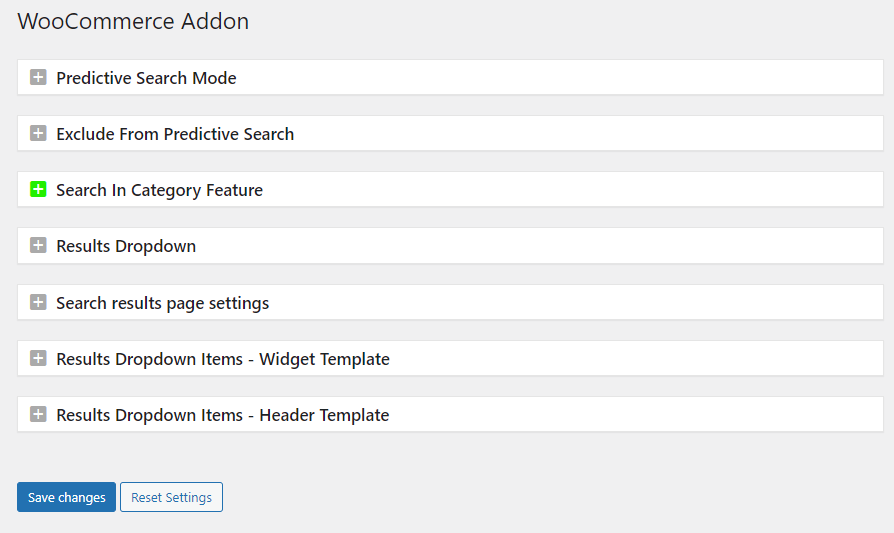 Predictive Search Mode
Remember to turn ON the No-Cache option so that you see the difference between the 2 search modes when testing.
Variation SKU's – ON and search by SKU will not show any product variation that has the same SKU as the Parent Product. You must Resynch the Predictive Search Database after changing this setting. Default setting is OFF.


Exclude From Predictive Search
Exclude Out Of Stock – ON to exclude out of stock products from search results

Search In Category Feature
Product Category Cache – Category Cache enables loading of your full post category tree on the search box with just 1 query which is a massive saving on server resources used.


Results Dropdown
Price – ON to show product price inside dropdown results

Search results page settings
From here you can turn On or OFF the SKU Meta, Price, Add To Cart and Stock Position with search results. They are customizable with custom fonts, color, margin, alignment and much more. Those settings are used if the Predictive Search is add by shortcode, if it's used Predictive Search block you can style everything from there.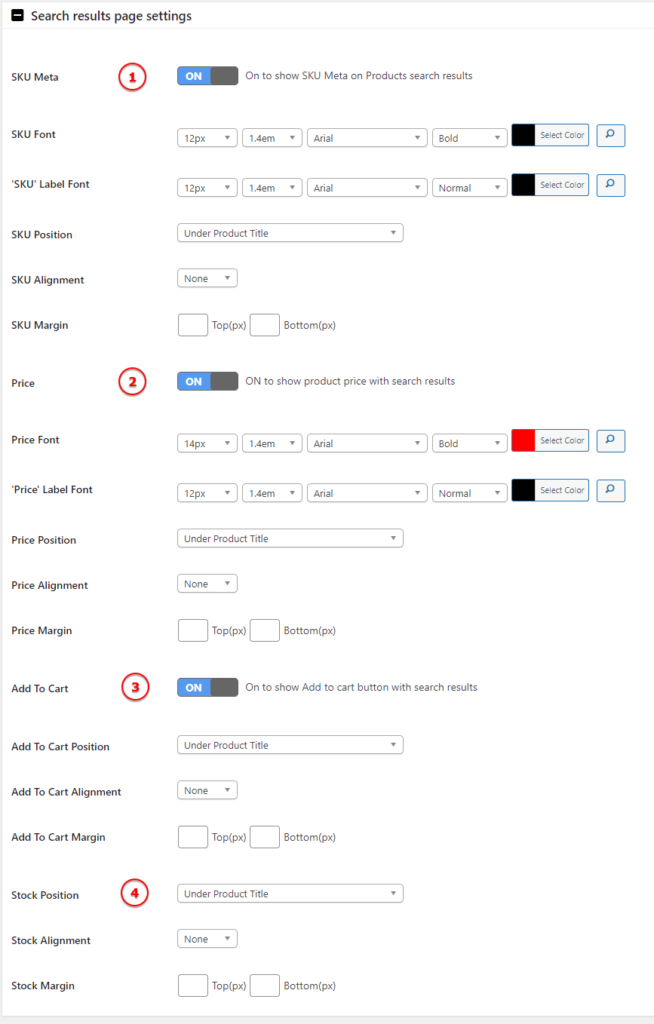 Results Dropdown Items – Widget/Header Template
If on Predictive Search plugin are you using Widget or Header Template from here can setup the style for the Results Dropdown Items like: Product SKU Font, Product Price font, color and so one.. If the plugin is add by the block don't mind by these settings.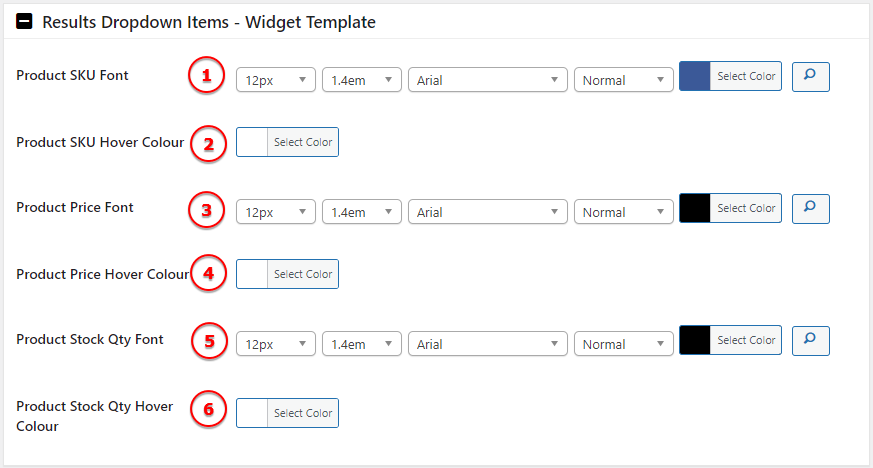 WooCommerce Addon Block
When activate the addon will add new option on Predictive Search Block. The settings are for order and the number of item to display on dropdown and All Search Results Page. The slider sets the number of results to show – order display is set by number – higher numbers show first.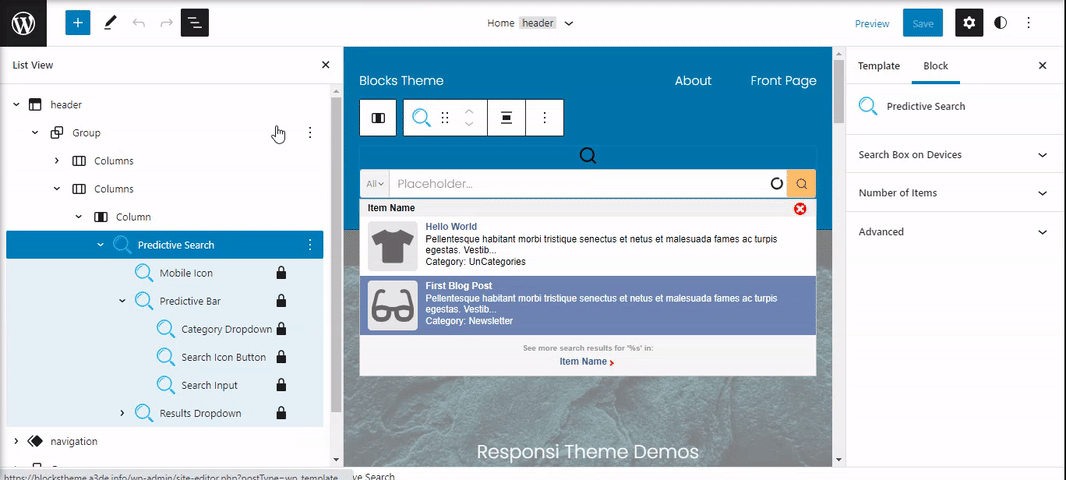 WooCommerce Addon All Results Page
The addon will add the Products tab in All Results Page automate.