Installing the Plugin
Getting Started
Once you have the plugin installed and activated it adds the a3 Timeline menu to your WordPress admin page menu.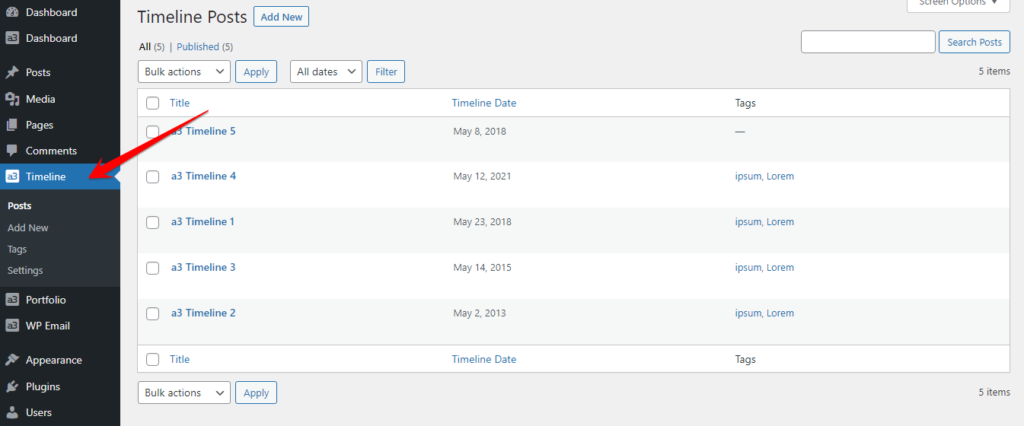 The first thing to do is to create some Portfolio Items. Once that has been done we can then look at how the Portfolio should display on the front end.
Add a New Item

a3 Timeline allows you to create an unlimited number of Post Items. Items are WordPress custom post types and hence if you know how to create a WordPress post then you know how to create a a3 Timeline Item which a few extra features.
Title and Description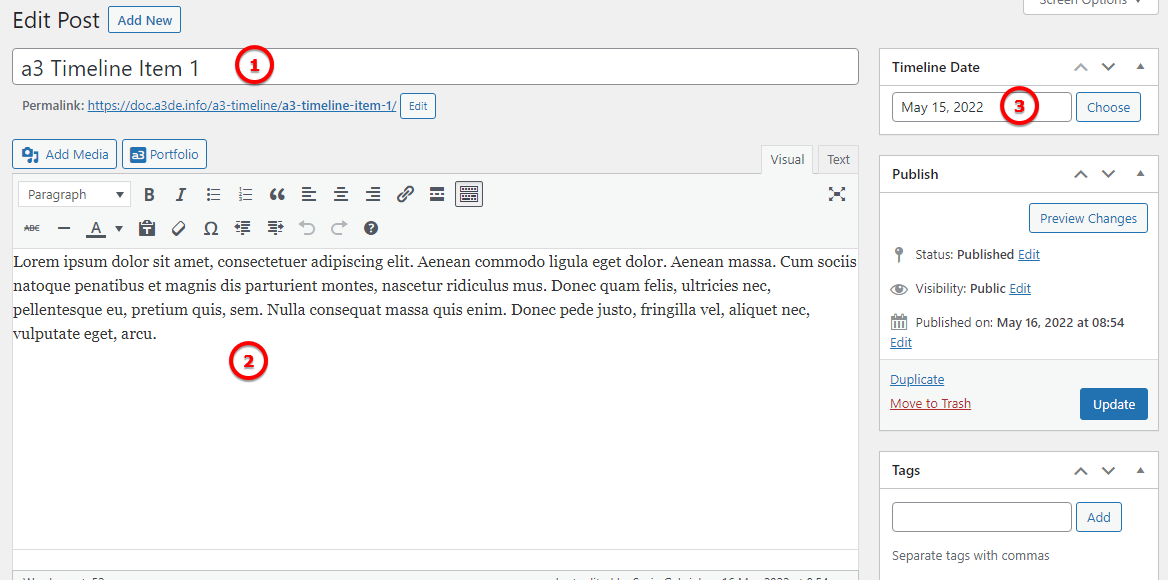 Timeline Tags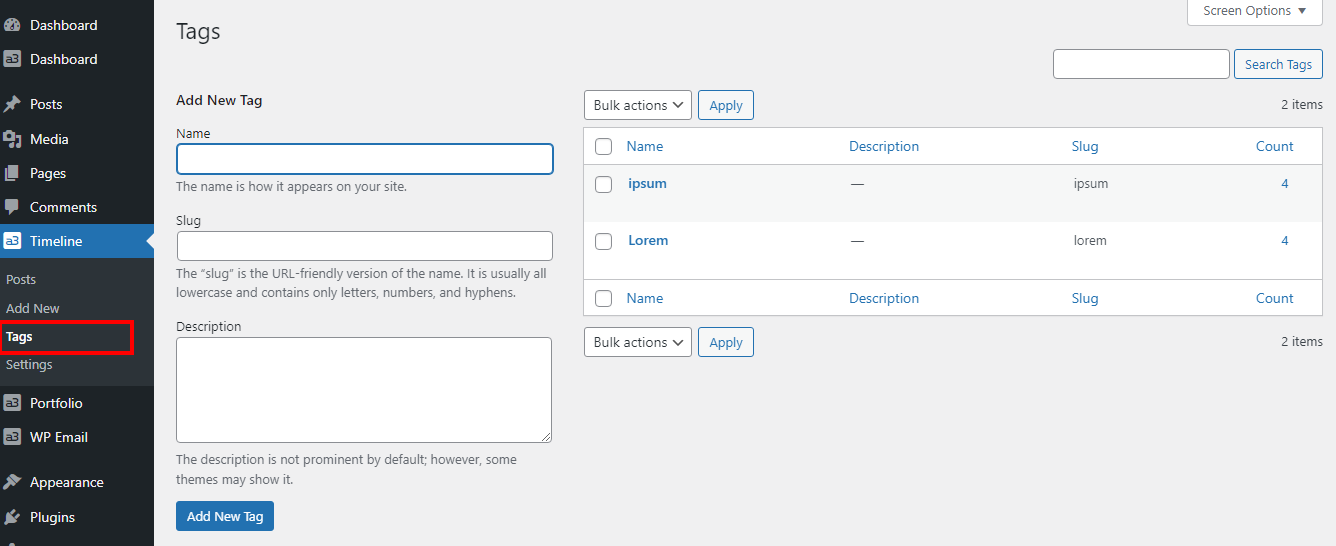 Settings

Plugin Framework Global Settings


Generate Timeline Shortcode

Timeline Horizontal (example 1)

Timeline Vertical (example 2)

Timeline Vertical Chess (example 3)