Installation
To install WooCommerce Predictive Search:
Download the WooCommerce Predictive Search plugin PRO Version or Lite Version
Upload the woocommerce-predictive-search folder to your /wp-content/plugins/ directory
Activate 'WooCommerce Predictive Search' from the Plugins menu within WordPress
Features
As soon as you start to type WooCommerce Predictive Search starts delivering visually appealing and changing search results for:
Product Names
Product SKU's
Product Categories
Product Tags
Posts
Pages
WooCommerce predictive Search delivers users instant and changing results as they type in a drop down which shows the product, post or page featured image thumbnail, title and description. Users can click through from the drop down to the 'All Results Search Page' that features endless scroll.
Getting Started
Add Woocommerce Predictive Search Via Widgets, Shortcodes, block or the provided function with parameters.
Once you have the plugin installed and activated it adds the a3 Portfolio menu to your WordPress admin page menu. It looks like this when you hover over or click on a3 Portfolio.

Predictive Search Settings

Plugin Framework Global Settings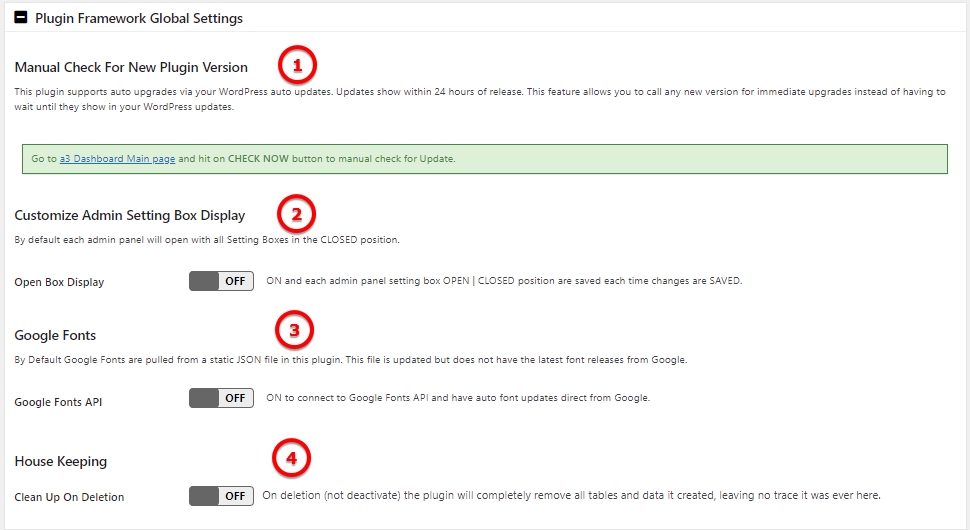 Search Results No-Cache


Predictive Search Mode


Search Page Configuration


Default Results Description Source


Predictive Search Focus Keywords


Special Characters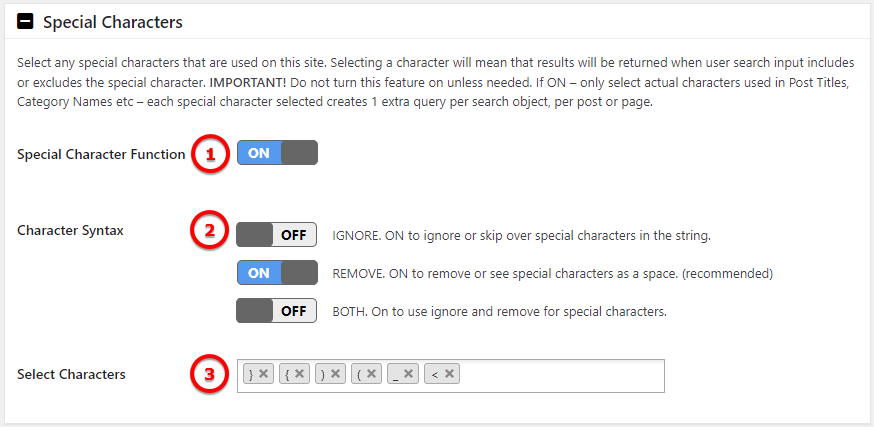 Exclude From Predictive Search

Google Analytics Site Search Integration


Search Box


Global Search Box Text



Dropdown Results Animation


Search In Category Feature

Performance

Database Sync
Predictive Search database is auto updated whenever a post is published or updated. Please run a Manual database sync if you upload post by csv or feel that Predictive Search results are showing old data. Will sync the Predictive Search database with your current WordPress databases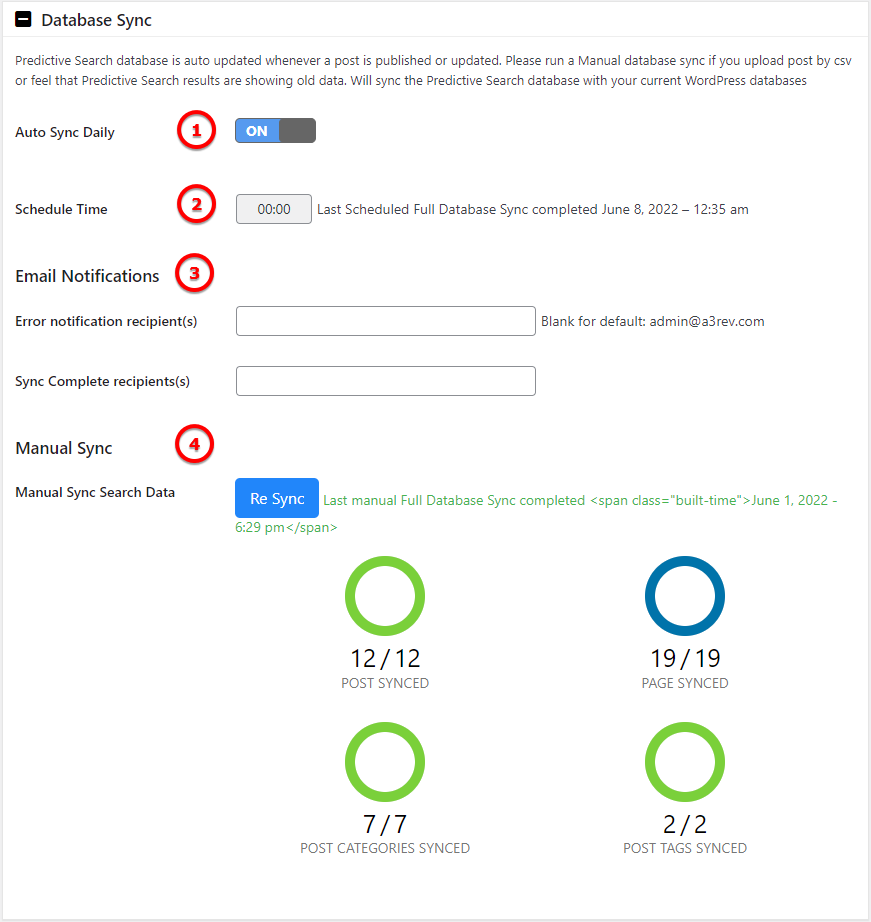 Search Performance Settings
If you have a large site with 1,000's of posts or an underpowered server use the settings below to tweak the search performance.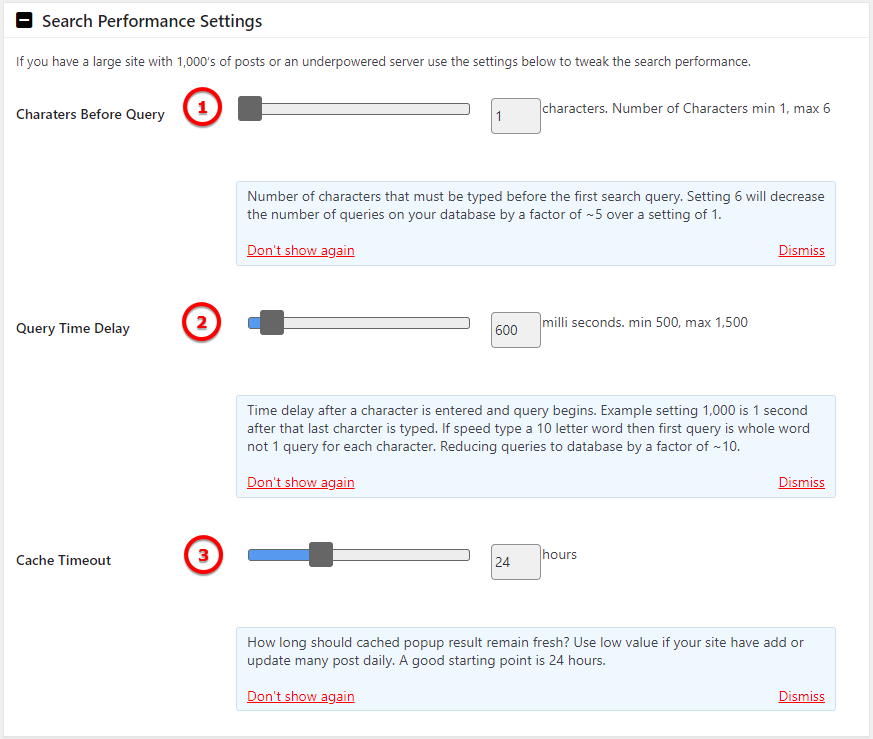 All Results Pages
The All Results Search pages are one of the really advanced features of the WooCommerce Predictive Search plugin.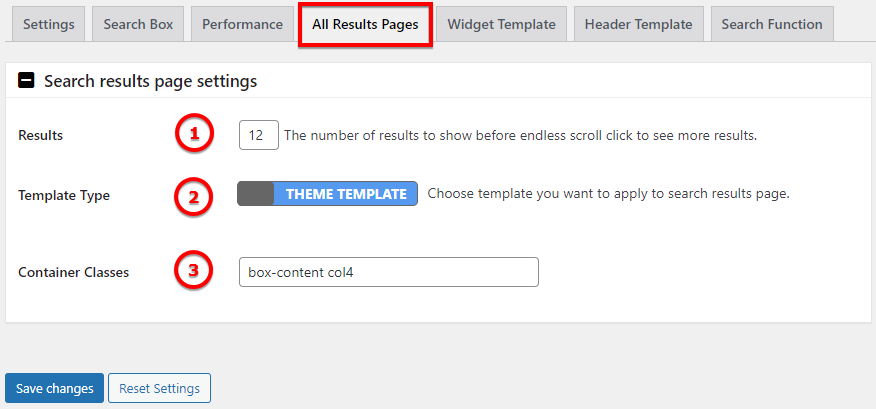 Widget / Header Template
Widget and Header Templates have same settings.

Search Box Container

Search in Category Dropdown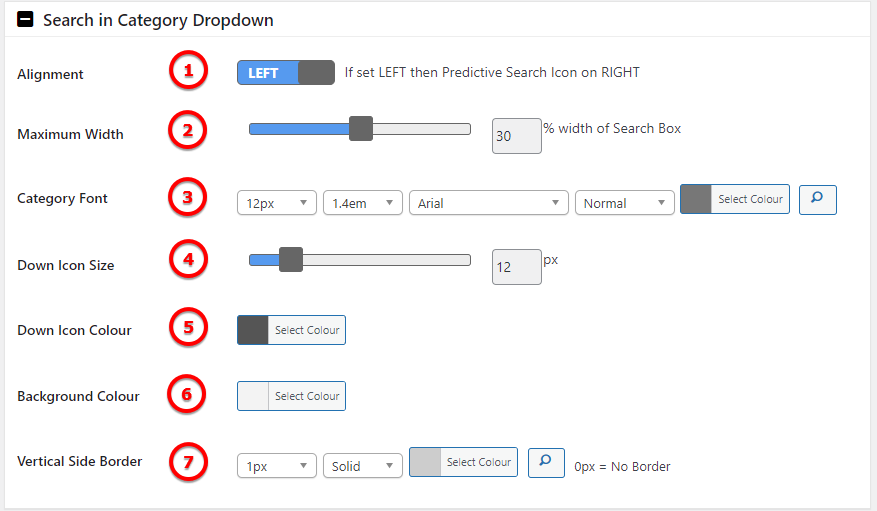 Search Icon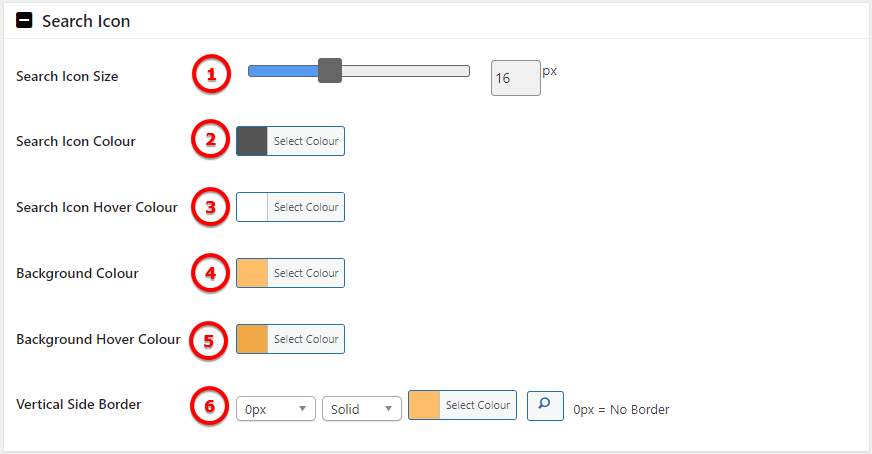 Search Input Box

Close Icon (mobile only)


Click Icon to Show Search Box (mobile only)


Results Dropdown Container

Results Dropdown Section Titles

Results Dropdown Items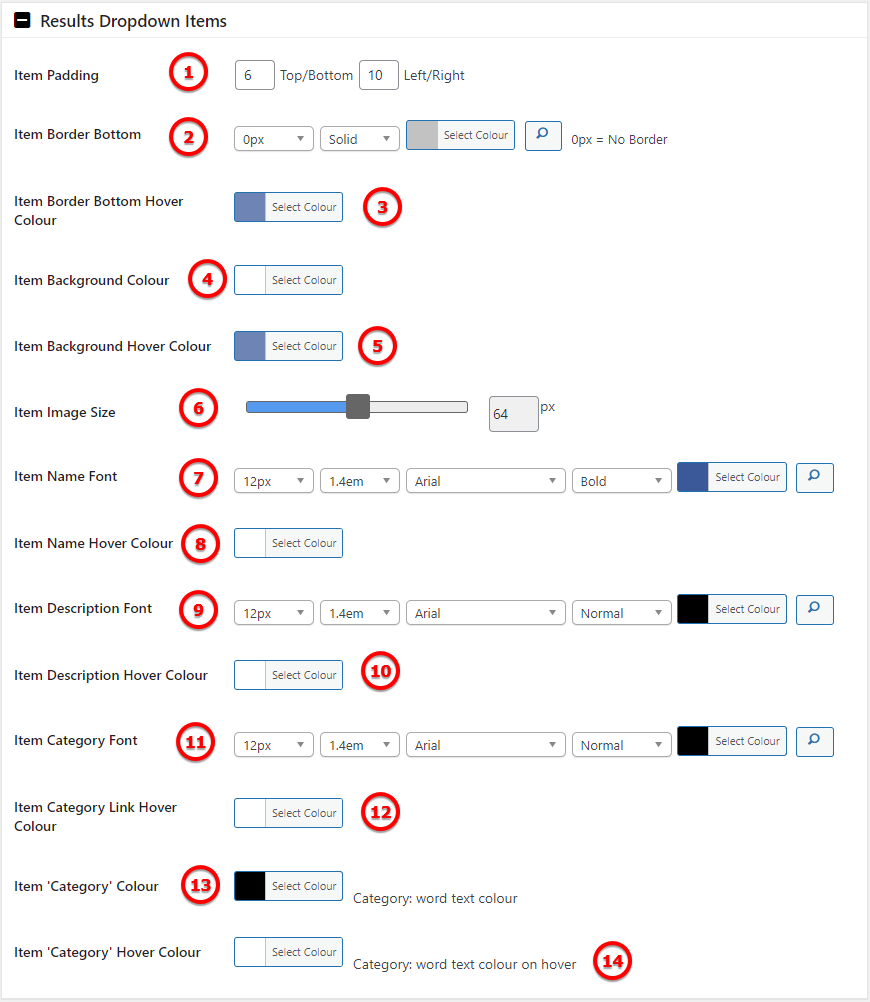 Results Dropdown Footer

Search Function

Predictive Search Function

Customize Search Function values :

Predictive Search Block
The Predictive Search Block allows you to place a search bar anywhere on your website very easy. Our block is very easy to use and come with many options and settings.

Mobile icon
Predictive Bar
Category Dropdown
Search Icon Button
Search Input
Results Dropdown
Close Icon
Title
Items
Footer