Plugin Install
The plugin is available on a3 Dashboard > WooCommerce Plugin. Find the PDF Invoices plugin on the list, install and then activate it.
After the plugin is activates it auto-creates a PDF Invoices admin section on your WooCommerce menu.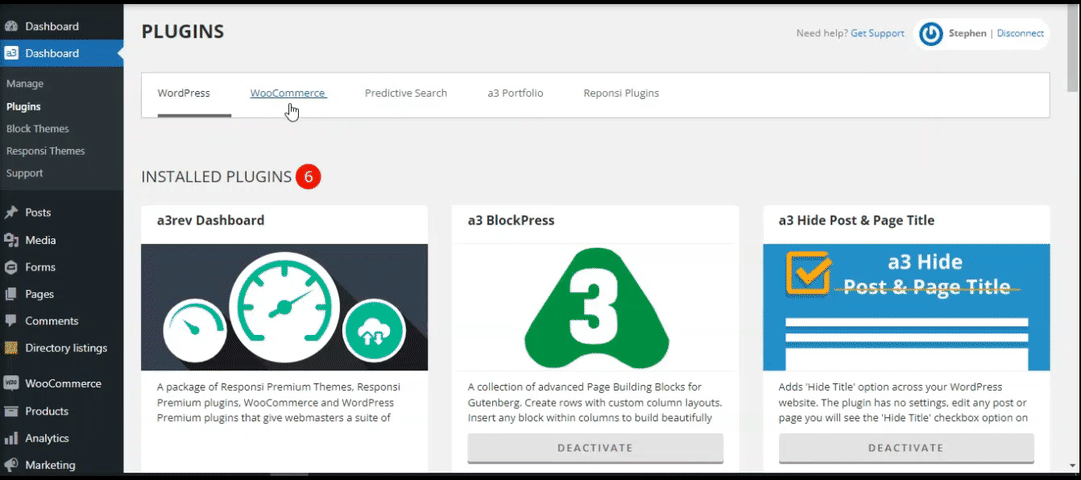 Overview
WooCommerce PDF invoices adds fully customizeable PDF order invoices and product packing slips. Invoices attached to selected emails and for customers from My Account, Orders menu.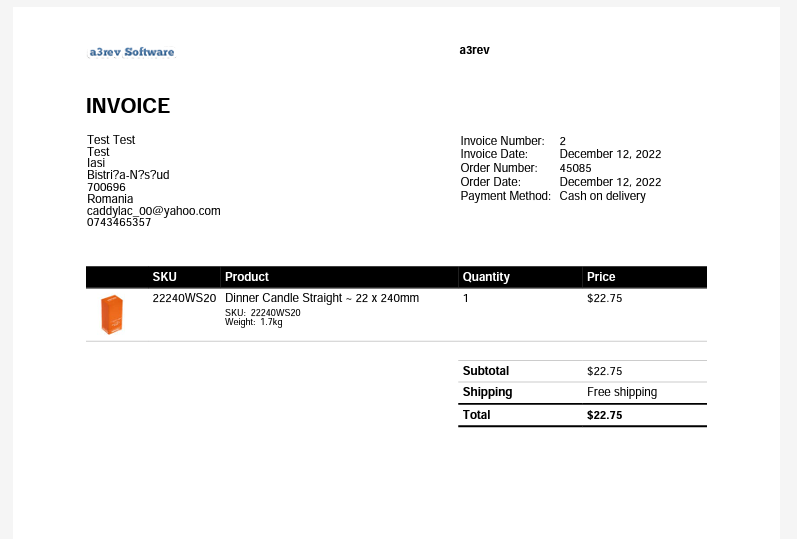 PDF Invoices Settings
From this panel we can set the general settings for the plugin.
Plugin Framework Global Settings
General settings
Document Setting
Setup what will show inside the invoice such as: invoice number, display billing address customize how the product show on document and many more settings. 
Image Legend:

1. Enable – Turn On or Off the the document invoice info.
2. Attach to – you can attach the invoice to a specific action like: Cancelled order, Failed order, Order on-hold, Processing order, Completed order, Refunded order, Customer invoice / Order details (Manual email).
3. Display shipping address – Display shipping address (in addition to the default billing address) if different from billing address.
4. Display different data on invoice document like: invoice number, invoice date, phone, SKU, product thumbnail etc..
5. Next invoice number (without prefix/suffix etc.) – This is the number that will be used for the next document. By default, numbering starts from 1 and increases for every new document. Note that if you override this and set it lower than the current/highest number, this could create duplicate numbers!
6. Number format – If you have already created a custom invoice number format with a filter, the above settings will be ignored. To use the invoice year and/or month, use [ invoice_year ] or [ invoice_month ] respectively.
7. Reset invoice number yearly
8. Allow My Account invoice download
9. Enable invoice number column in the orders list
10. Disable for free products – Disable automatic creation/attachment when only free products are ordered.
Documents Packing Slip

Status, Debug and Permissions
From those 3 panel you can debug, check the system information and see the permissions.
Debug settings
System Configuration
Write Permissions